Turbo-Mikael's galleri

KROKASMEDENS TURBO-MIKAEL
"Mikke"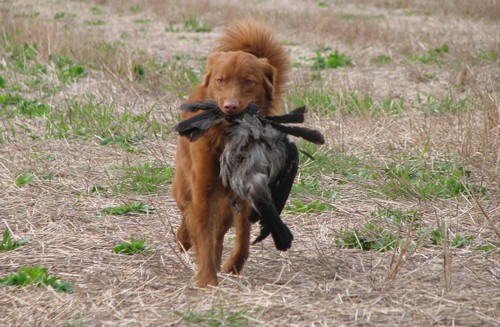 Hello!
Mikke is grown into a handsome. Very obedient and social. The only problem we have obedience training that Mikke does not go to the ground. We will begin in the spring of sports classes all over again and this is the first thing that must be made to work. When a country goes Going condition BH test (Companion Dog test).
Plans for the summer are show and retrieve test (at least tried). Hunting is a wonderful Mikke likes it. Birds are wonderful! Fantastic hunting dog! Boy like swim.
He is (51-53cm) high.
The perfect man. I like him very much!

Jensku & Mikke
HD A ED UA

PRA B, CEA A

Övrigt:
Avliden 2023-02-04